The Glendale Women's Cafe Project is creating a cohesive neighbourhood in Pollokshields by empowering local women. We offer a safe and welcoming space in which women can come together to learn, create, enjoy and support each other.
View our 2019 Accounts
View our 2018 Annual Report
Parveen
Cafe Manager
Parveen is our Cafe Manager. Parveen is at the cafe every Tuesday between 9am and 3pm. She opens up, welcomes visitors new and regular, sets up the tea, coffee, cakes, and makes amazing soup most weeks to share with the visitors. She makes everyone welcome.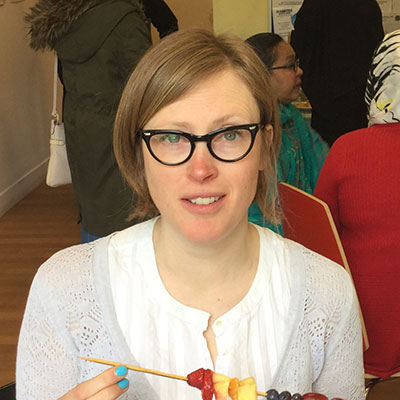 Godsal
Project Coordinator
Godsal is the Project Coordinator for the cafe. She works 8 hours per week, and works to coordinate workshops, make links with all our partners, put together funding applications and report to funders. She is the first point of contact for anyone contacting the cafe. You'll find her in the cafe most Tuesdays between noon and 3.
Trustees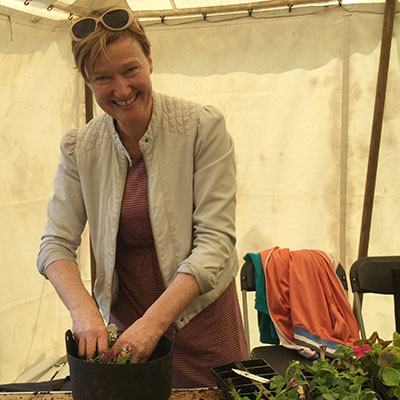 Pip Ryan
Treasurer
Attending the Cafe over the years, I have made many friends. I've learnt to crochet, make chickpea curry, that I'm not very good at sewing and that every one of us can create something beautiful. While we are a diverse group of women, I've also learnt that you can find something in common with any one – if you talk to them for long enough!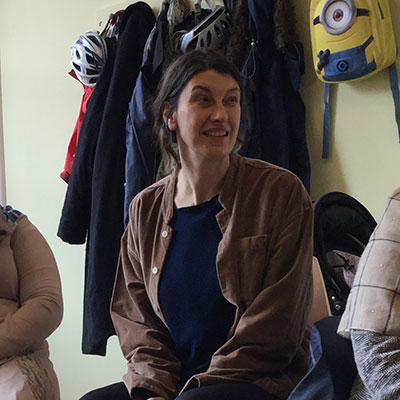 Cathy Wilkes
Secretary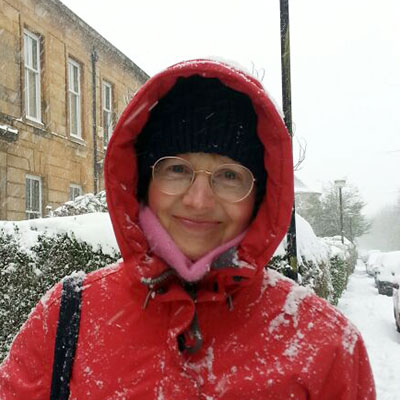 Josephine King
acting Chair
I moved to Pollokshields almost two years ago, and I came to the cafe last year. I was made very welcome, and I liked the sewing activity and the SOUP! I am now a member of the committee, which is fun and interesting. I aim to contribute by using my organisational experience. I have been on other committees before but this one is the most enjoyable yet!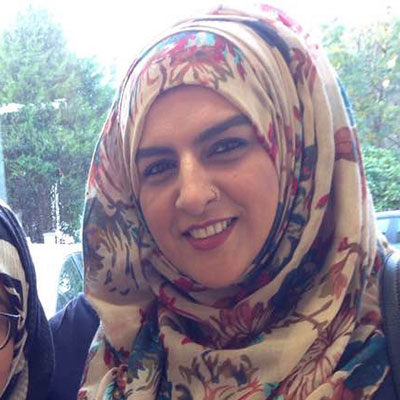 Kishwar Siddiq
I have been with Glendale Women's Cafe from the start; for about 5 years. I have learned a lot of new things, and made some amazing friends.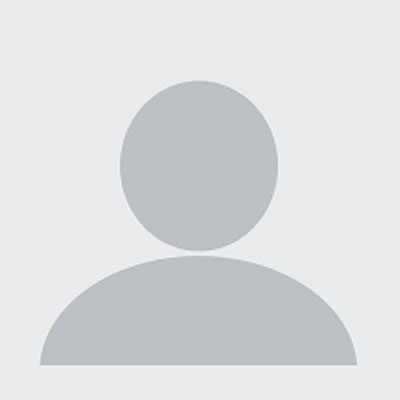 Sarah Reid
Sarah Reid grew up in Pollokshields and went to Glendale Primary School. She particularly loves the arts and crafts sessions at the cafe and, when there, can usually be spotted with a large slice of cake! She is also a Board Director at the Glad Cafe and a member of The Strathbungo Society.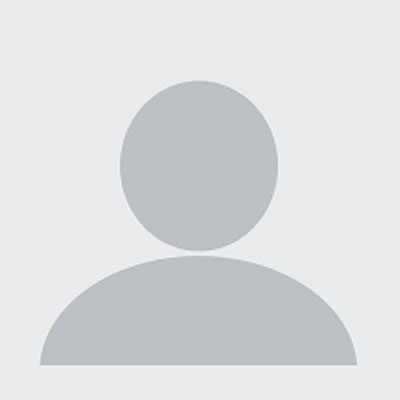 Mariam Ahmed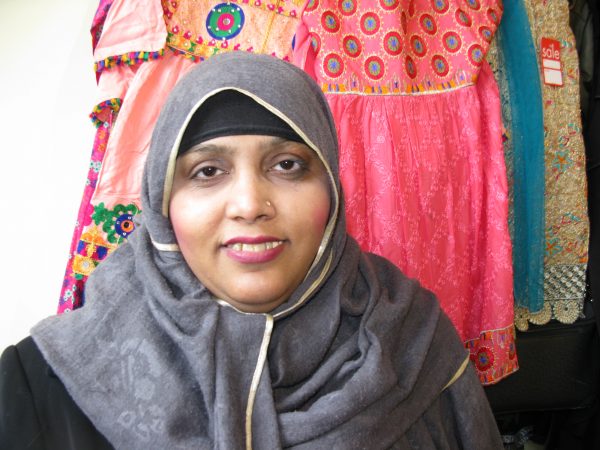 Attiya Ahmed
I am very happy to work as a trustee at the Glendale women's cafe. I have gained confidence, made friendships, and feel loved. We work like super ladies. We got this place with lots of hard work and we made this cafe with the unity and power of women.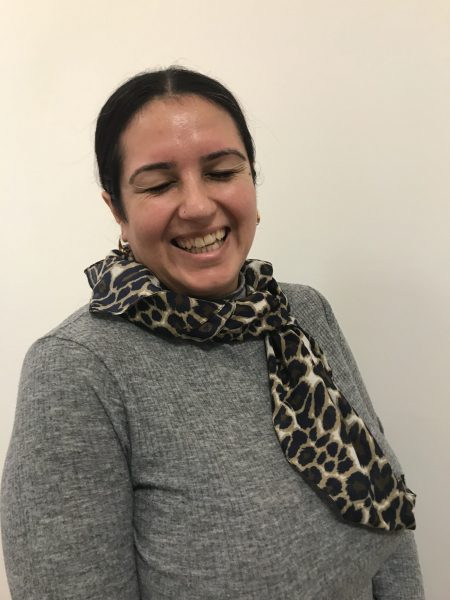 Elif Polat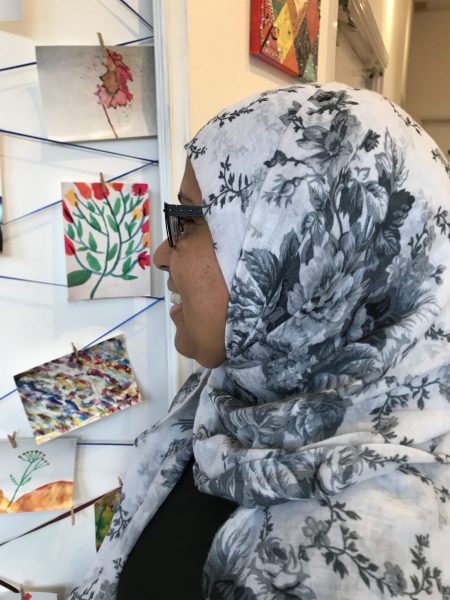 Farida Fadhil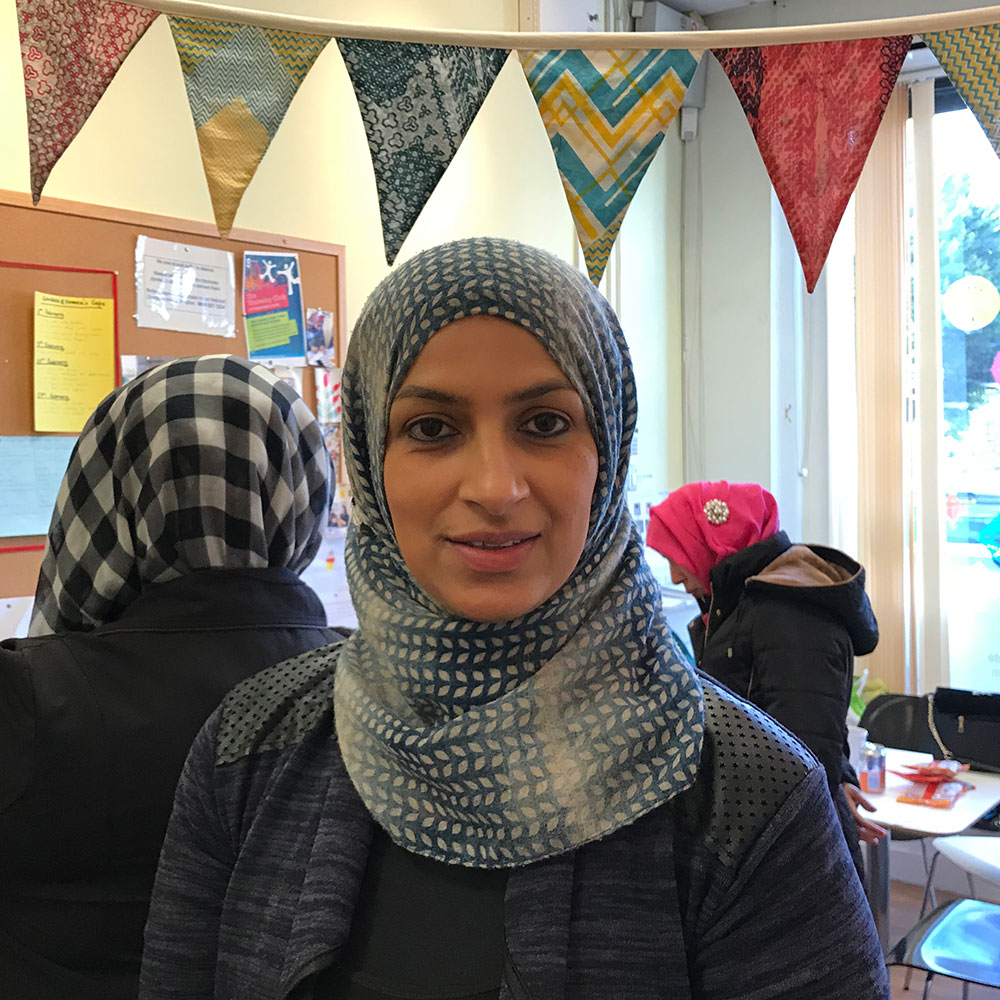 Syma Ahmed
Black & Minority Ethnic (BME) development worker at Glasgow Women's Library
 Syma's work promotes integration of women from diverse backgrounds,  capturing their stories and preserving them at the Women's Library. She supports and works alongside BME women creatives in Scotland, making a positive impact on Scottish arts culture by making it more innovative, diverse and representative of the people living in Scotland today.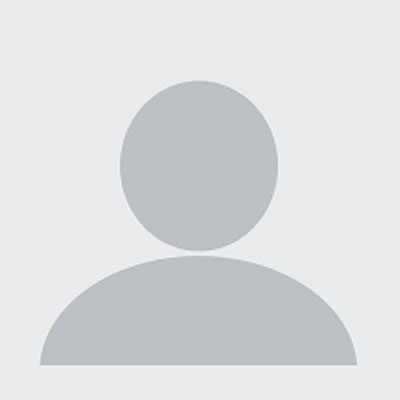 Nabilah Haq
یہ اشاعت بھی دستیاب ہے: اردو